Investing in UK Property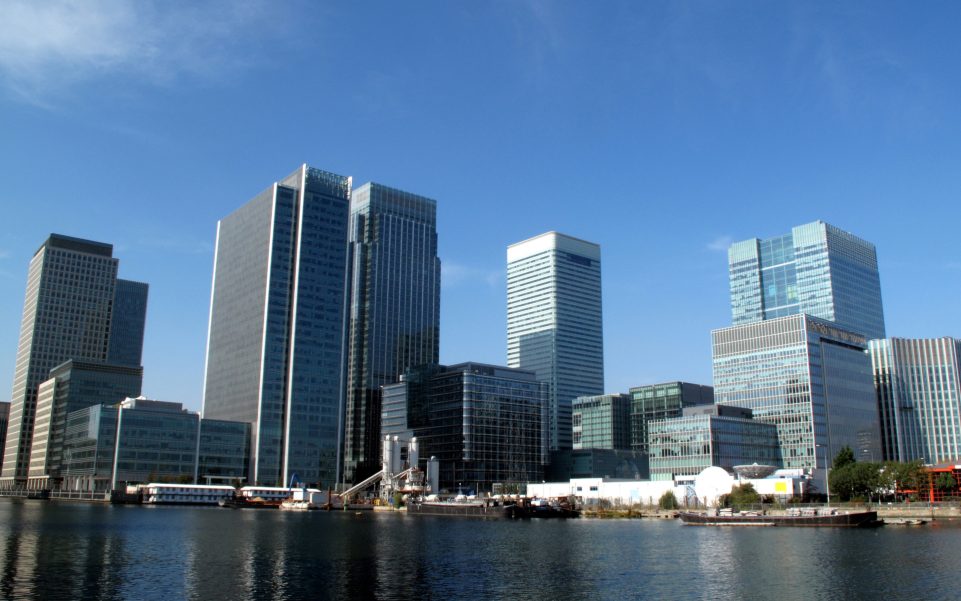 Property is a perfect investment with regular and high returns. If you play your cards right, you can minimise initial costs, optimise subsequent processes, and ensure the growth of the assets' value with minimum effort.
While choosing an ideal investment option, you should consider properties in the United Kingdom, both residential and commercial. It will pay off since the British economy is one of the most booming in the world.
The UK is a very attractive destination for entrepreneurs who want to expand their business, foreign workers looking for a job, and students applying to prestigious British universities and colleges.
The demand for properties exceeds the speed of new builds. In cities, housing density is high, and properties often come very close to historic buildings that are protected by the government. As a result, the UK experiences a shortage of properties that turns it into a lucrative investment destination.
Favourable Investment Environment
The UK has long focused on economic development. Now, it is a prosperous country where you don't need to worry about political tensions between neighbours, personal safety and the security of your business. A rule of law protects all spheres of life in the UK and creates a favourable environment for business development. For example, entrepreneurs can benefit from soft loans and lower taxation. All this makes the country suitable for business and life.
Main Advantages of Investing in UK Property
Here are some of the advantages of the UK real estate market:
A wide range of investment options – developers offer various properties based on the purpose, location, floor plan, views, and fit-out;

A stable price growth;

A predictable rental income due to high demand;

Tax allowances depending on your residence status.
Buy-To-Let Mortgage For Property Investors In the UK
A buy-to-let mortgage is a way for investors with small start-up capital to buy property in the UK. British banks approve loans for up to 70% of the property's value. Buy-to-let mortgage is often interest-only. It means that you only pay monthly interest and the capital amount you can repay either separately or when you decide to sell your property.
Main Investment Options
In the UK, you can invest in various properties: student accommodation, office buildings, warehouses, shopping malls and shops, and residential properties.
The choice will depend on your goals. The UK real estate market offers investment options for any budget as well as tailored to specific needs related to location, floor plan, fit-out, etc.
Buying UK Property Off-Plan
The UK allows selling properties off-plan, meaning before it is built. This policy helps developers raise the necessary funds to complete construction. It is also beneficial for property owners who can buy real estate at a lower price. Payment is broken into two parts. A prepayment is made upon signing of a sales contract. The rest is paid when the works are completed and a completion certificate is issued. If your contract does not say otherwise, you can re-sell your property even before commissioning. In this case, the payment will be done by a new owner. Since properties always grow in value, you can profit from the price difference. When it comes to interior design, you can create your own project or design it together with the developer. Or you can rely on the developer to fit out your property as they see fit.
Central London For Most Profitable Investments
A flat in Central London means:
Growth in value by 10% annually;

Low commission fees;

Buildings are in good condition both inside and outside.
If you buy several flats and sell them after a few years, you will certainly make a good profit.
Business Centres
Spaces in business centres should be treated as a long-term investment: they are usually bought to rent out. All large and developing companies are looking to open their shops and offices in London. Businesses operate almost 24/7, so the demand for office space is always high. The average annual income is usually 5 to 10% of the real estate's value.
Commercial Properties
If you plan to invest in commercial property, you need to consider a few important factors: location, transport accessibility, footfall, etc. It is recommended to contact a specialised agency that can assess the profitability of the given property. In this way, you can avoid investing in buildings that will not be in demand for rent. Investment in commercial property is considered profitable if it brings 7-15% of the real estate's value.
Student Accommodation
British universities provide a quality education that allows their graduates to find jobs in large companies and build brilliant careers. Students from all over the world dream of studying in the UK. When they finally come here, they need a place to live which fuels the demand for student accommodation. To become a successful landlord, all you need is to buy one or several flats in Leeds, Manchester, or Newcastle, for example. Each rental flat can generate a monthly income of 8-10% of the property's value. If you don't want to maintain the property yourself you can hire a specialised property management agency instead.
Here are some advantages of renting out student accommodation:
Small start-up capital;

Annual profit of 10%;

Relatively low taxation;

Constant growth in value due to high housing density within cities;

Opportunity to use the management services of an intermediary agency to automatise the related procedures and make a profit with minimum effort;

Opportunity to buy several flats in different London boroughs. It will significantly increase your regular income.
Average Initial Investment for Residential Properties
To start a rental business, you will need to invest at least:
£49,000 for a room in student accommodation;

£200,000 for a flat.
To optimise the costs, you can buy property off-plan. You can also apply for a buy-to-let mortgage that offers significant discounts for non-residents. The first instalment will be 30-50% of the total value. You will pay the rest after your property is built.
Business KPIs
When you choose a property for a buy-to-let, you need to keep in mind its profitability. For example, a residential property generates 4.5% of income per year. Profits from student accommodation can reach 10%. Income is guaranteed for 10 years.
Choosing Property in the UK
UK real estate market offers a wide range of investment options. When you choose a property to buy, it is recommended to contact experienced advisors who will prepare all the documents for you and do an extensive assessment of the given real estate, including the potential profit and the costs involved.
You can make your UK property work for you in two ways:
Buy a property and sell it after some time (profit is determined by the growth in value);

Buy real estate and rent it out; it is a long-term investment that guarantees regular and stable income.
If you make the right investment, you will be able to earn up to 10-15% of the real estate's value per year. To get the most out of it, you need to assess the profitability of all the investment options you consider. Some properties may not suit your goals. For example, if the footfall is low, you will have a hard time finding a leaseholder for a shop. If your property is far from any university, you will not be able to rent it out to a student at a good price.
New Builds in London
One of the best investments for a limited budget is off-plan properties because of a few things:
Favourable buy-to-let mortgage conditions, especially for foreigners;

Payment in two instalments;

Opportunity to re-sell it before commissioning.
When you sign a sales contract, you pay 10 to 30% of the real estate's value. The remaining 70-90% must be paid after your property is built. Government charges also apply at this stage. However, you can re-sell your property even before the commissioning. In this case, a new owner would be responsible for completing the payment and covering government fees. Special discounts for foreign buyers make real estate investments more appealing.
New builds are inspected by the government. The National House Building Council provides consumer protection for buyers through the 10-year Buildmark warranty. Another advantage of new homes compared to the old stock is that utility bills are lower thanks to energy-efficient technologies. Modern properties are also more popular among tenants; thus, it is easier to profit from them.
Investments in UK real estate have great potential. With a good choice of property, an assessment of its profitability, calculation of costs and returns, you can ensure the annual growth of profits and increase your opportunities to acquire more assets in the future.
FAQ about Investments in UK Properties
What are the most popular property investment options in the UK?
A flat, a house or a building are some of the most common property investment options. This is a long-term and profitable investment because property prices are going up.
A buy-to-let is another popular option for property investment; it usually involves taking out a mortgage. UK banks offer favourable mortgage rates for foreigners.
More and more foreigners buy UK properties through shared ownership. One of the advantages is that you can buy a small share between 10 and 30% of the full market value.
Is it worth investing in UK student accommodation?
Investing in UK student accommodations generates steady income and has several advantages:
A convenient start-up venture that requires small upfront capital;

10% annual income;

Low taxation;

Driven by demand, student accommodations are more popular because of urban sprawl restrictions;

Delegating business processes to professional staff and making a profit;

Increasing profits on a regular basis by buying properties and apartments all over the UK.