Opening Bank Account in the UK: Nuances and Pitfalls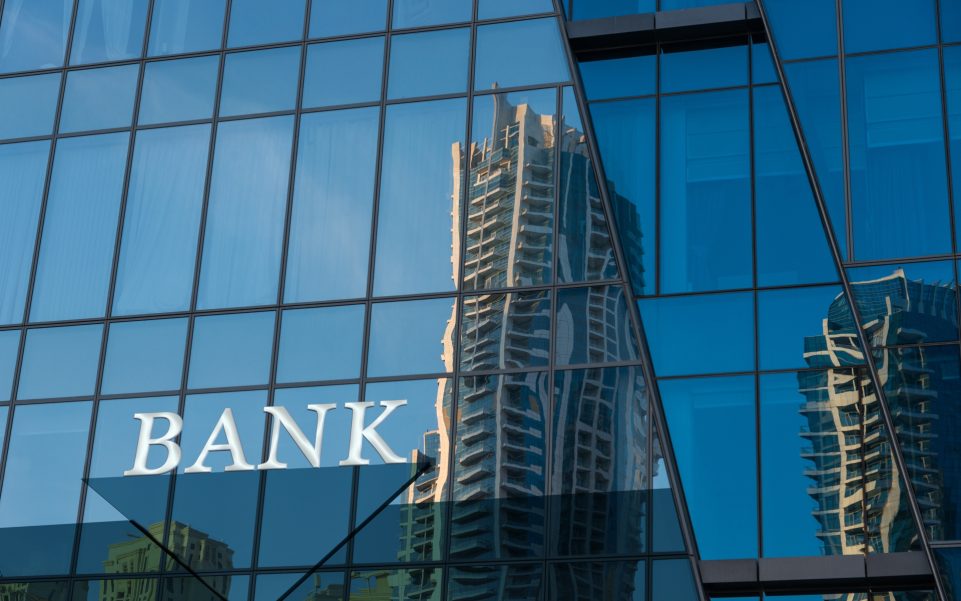 If you are going to settle in the UK and set up a business here, you are sure to need a UK bank account. This article will walk you through signing an agreement with a UK financial institution to:
Keep and increase your savings.

Get access to easy-to-use financial instruments for day-to-day payments and investment.

Considerably facilitate settlements with foreign clients and suppliers.
UK banking system
The UK banking system is known for its outstanding reliability and well-developed services. And for good reason – there are commercial banks in the UK with more than 300 years of successful operations. As of the second half of 2019, there are over 4,000 banks in the UK and the British Overseas Territories.
There are three tiers of UK banks:
The first-tier bank is the Bank of England, acting as the financial market regulator. Metaphorically speaking, it is the Atlas holding up the UK financial system, the national currency exchange rate and a few other important things on its shoulders.

The second tier includes numerous commercial banks that are the skeleton of the UK banking system.

The third-tier banks are British credit associations and building societies.
Main Advantages of the UK Banking System
Those who open a bank account with a UK bank can take full advantage of the opportunities they are offered:
A savings account with a reliable commercial bank in the UK is key to protecting and increasing your savings.

Confidentiality is one of the core principles of UK financial institutions.

In a UK bank, a client is usually offered a wide range of products and useful services. For example, if you open a current account, you will usually get a debit card and a chequebook free of charge. You can keep track of transactions to and from your current account with SMS notifications, online banking or a special app on your smartphone.

UK banking services are relatively inexpensive. Individuals do not pay any monthly fees, unless they use extra services, while corporate clients do not normally pay for the first few years of banking.

The UK government does not have any foreign exchange regulations, so you can settle payments with overseas clients/partners in any currency.

UK large financial institutions with a long history tend to have subsidiaries all over the world. For example, Barclays PLC, one of the oldest UK banking groups, has subsidiaries in 29 countries.

Finally, it is prestigious for an international company to open a bank account with a well-known UK bank.
Disadvantages of the UK Banking System
First and foremost, large retail banks are very strict when onboarding foreign private and corporate clients. Sometimes, if you do it yourself, your application for a UK bank account may be refused during background checks.

You cannot open a bank account in the UK remotely: an applicant must come to an appointment with a bank manager in person. When it comes to corporate clients, a bank representative must personally identify all the directors and main shareholders of the company.

The UK banking system takes an active part in the worldwide anti-money laundering and anti-terrorist financing campaigns, so the KYC (Know Your Client) procedures apply to everyone who wants to open a bank account. During the onboarding with a bank in the UK, you may be asked to provide evidence of the legal source of funds or additional documents to prove your identity. Besides, a bank reserves the right to request details about any large transactions that will go through your account.
UK Commercial Banks
There are two types of UK commercial banks: retail and private. As we have already mentioned, second-tier banks are the core of the UK banking system. What are the main functions of UK commercial banks?
Attract, safeguard and increase the financial assets of individuals and corporate clients.

Banking services for businesses.

Money transfers.

Investments.

Loans and mortgages.

International financial transactions.
UK Retail Banks
These are large financial institutions that offer a wide range of banking services for both individuals and corporate clients. The UK authorities keep an eye on retail banks. Besides, the government holds shares in the largest retail banks in the UK.
UK's top five retail banks in 2021
| | | |
| --- | --- | --- |
| Bank | Assets (£) | Headcount |
| HSBC | 2,210,370,000 | 226,000 |
| Barclays | 1,388,890,000 | 83,000 |
| Lloyds Banking Group | 896,300,000 | 61,576 |
| NatWest Group (formerly Royal Bank of Scotland) | 822,230,000 | 59,900 |
| Standard Chartered | 584,850,000 | 83,600 |
Retail banks in the UK serve both private and corporate clients. Every financial institution has its own set of rules and requirements for applicants and, if your application for a bank account has been refused, it does not mean you fall victim to stereotypes or suffer mistreatment. The most probable explanation is that your application did not meet the requirements of the bank or lacked necessary evidence, so the best solution will be to contact the experts who know the system and can prepare all the necessary information and evidence for your application to be approved.
It is so relevant that legal assistance for immigrants opening a current account, a savings account or a corporate account has become a particularly popular service. Experienced advisors will not only collect and prepare all the required documents but also give you some advice as to the best strategy during your appointment with a bank manager.
UK Private Banks
The name speaks for itself: UK private banks are designed for individuals and deal with their private affairs. It is much easier for an immigrant to open a bank account in a private bank than in a retail one, but here is a catch: a UK private bank will consider onboarding you only if you are going to deposit or invest at least £1,000,000.
This type of banking is great if you are going to open a savings account or a current account for cashless purchases, paying for mobile and internet services, as well as utilities in the UK.
Do private banks accept corporate clients? This is also possible, but it is an additional service. In other words, you need to open a personal account first, and only then, if need be, can you open a corporate account for your company in the same bank.
Coutts, founded in the late 17th century, is an example of a reliable UK private bank, with its assets amounting to £690,000,000 and its headcount exceeding 1,500 as of late 2019.
What Accounts Can an Individual Open in a UK Bank?
A current account is used for day-to-day payments. Once you open a bank account, you also get a chequebook and a debit card. You can spend or withdraw your money from a current account whenever you feel like it. It is a common thing to have your salary paid into this account. Depending on the bank, a monthly fee may be waived, either indefinitely or for a short term, or set to a low rate.

A savings account, as the term implies, is used for keeping personal savings in a UK private bank. As a rule, you must hold your money in your savings account for some time before you can withdraw it without losing interest. The interest rate hardly exceeds 2% in the UK and you will have to pay taxes on the accrued amount.

An investment account is convenient for keeping the money you are going to invest, for example, in real estate, UK or international companies' shares or other assets. You do not have to be a UK resident to open this type of bank account. Moreover, it is very popular among foreign nationals planning to come to the UK on a Tier 1 Investor Visa.
Opening a Private Bank Account in the UK
If you want to bank with a UK bank, you must meet several important requirements:
Personally attend an appointment with a bank manager.

Speak good English to communicate with the bank manager.

Provide evidence of the legal source of funds.

Submit proofs of your immigration status and your UK address (private banks do not have this requirement).
The first two points are hardly a problem. If you do not speak English well enough yet, you can always hire an advisor. Neither is it a problem for a law-abiding person to prove that their money has a legal origin.
What becomes a challenge in the process of opening a bank account in the UK is usually the last requirement, especially if you have just relocated to the UK and have not settled yet. Here are a few examples of proof of address in the UK:
Recent utility bills issued in your name.

A bank statement from another UK financial institution.

A tenancy agreement in your name.

Letters from a governmental body with your name and UK address.

A UK driving licence, which usually states the owner's UK address.

An enrolment letter from a UK university if you are an undergraduate or a postgraduate student.
A UK bank might request other documents apart from your passport, visa, proof of the UK address and the legal source of your money: from an income statement to a CV.
How long it will take to open a bank account depends on the type of bank: it will take you up to 24 hours in a retail bank and up to four weeks in a private bank.
Opening a Corporate Bank Account in the UK
As we have already mentioned, it is usually the retail banks that provide banking services to corporate clients; they have all the necessary procedures and tools. To attract new clients, some banks do not charge account maintenance for the first year or two.
You will have to provide as much information about your company as possible to open a corporate account at a UK bank. Here is a standard list of requirements:
The name of your company and the company registration number in the Companies House.

A description of your business activities, as well as information about your planned account activities: types of transactions, currencies, contractors and the contractors' countries.

Copies of contracts with your clients and suppliers or invoices.

Your company's address – the address of your UK office or facilities.
Besides, each shareholder of your UK company with 10% to 25% of shares must attend an appointment with a bank manager personally and submit their documents.
It usually takes at least four weeks to open a corporate account in the UK.
Getting a Refusal from a UK Bank
Although some commercial banks have 50 to 60 overseas branches, UK financial institutions are very cautious towards potential foreign clients. So, if your application has been refused, the first thing to do is to establish what you did wrong. You might have failed to demonstrate important documents to a bank manager or misunderstood each other during your appointment.
If you want to reapply or work with another UK bank, it would be a good idea to ask an experienced advisor for help. Thus you can minimise the risk of getting another refusal.
But what if your circumstances prevent you from opening a bank account in a UK bank any time soon? Then you can bank with large financial institutions in Europe.
Advantages and Disadvantages of Opening a Bank Account in Europe
The disadvantages include:
European banks usually charge higher fees than UK banks.

Some European financial institutions do not have branches in the UK.
The advantages of opening a bank account in a European bank outweigh the disadvantages by far because:
The onboarding process with a European bank is much easier than with a UK one. They are less strict and take less time to process your application.

As a rule, you do not have to go anywhere – you can open a bank account online.

There are many reliable banking institutions in Austria, the Czech Republic, Liechtenstein, Cyprus, Latvia, Estonia and other countries.

There is a user-friendly online banking system to manage your account. Some European banks offer a personal manager for their clients. Some banks have versions of their website, online banking platforms and smartphone apps in various languages, which is especially convenient for international clients.

Just like in the UK, European banks issue debit cards or even online cards, including multicurrency cards enabling you to pay in pounds, euros and dollars.

Start-up British entrepreneurs will get the chance to work with offshore companies. They will fully control their bank accounts, which is especially convenient for the owners of UK companies that use nominee services.
The list of evidence you must submit to a European for onboarding is really short:
A passport or driving licence.

Another form of ID or a biometric residence card.

Evidence of the legal source of funds.

Proof of address (in any country).
Sometimes they might require your tax reference and information about your place of work: the full name of the employer, your position, etc.
Opening a Bank Account in the UK and Europe: Conclusion
The UK banking system is centuries old; therefore, just like the robust UK economy, it has amazing resilience. Reliability is not the only benefit of UK commercial banks. British financial institutions always protect the confidentiality of their clients, offer a great number of opportunities and are known for well-developed services.
Unfortunately, most UK banks are not particularly interested in attracting international clients. Moreover, they often refuse to work with them, especially with those who have failed to understand the procedure and, in a hurry, try to open a bank account in a large retail bank. Nevertheless, it is not an impossible mission to open a personal account or a corporate account in a UK bank. With the right approach, it may even be done in no time.
If some insurmountable circumstances keep preventing you from opening a bank account in the UK, you can always opt for a bank account in one of the European financial institutions.