UK Start-Up Visa For Beginner Entrepreneurs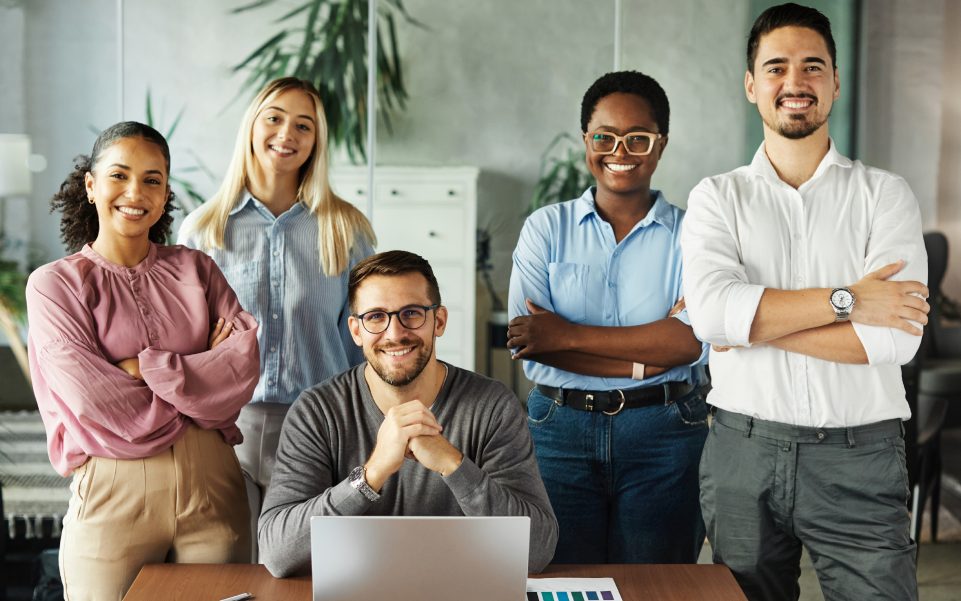 Not very long ago, a UK Start-up visa replaced a well-known Tier 1 Graduate Entrepreneur. However, in April 2023, the Start-up route merged with the Innovator visa and was replaced by an Innovator Founder visa, which now combines the features of both visas.
Who Can Apply For UK Start-Up Visa?
The Start-up visa has allowed beginner entrepreneurs to carry out their projects in the UK. Foreign businesspeople got an opportunity to enter the English market and implement their ideas in a favourable environment. The UK authorities welcome and fully support such businesspeople who are talented and have high potential.
This visa contributes a lot to the country's economy and doesn't require large investments. All you need is a good knowledge of English, and the rest depends on you. You can set up a business in the UK on your own or with the help of a business team.
Note, that this visa does not lead to an indefinite leave to remain (ILR), i.e. permanent residence permit, and, consequently, to British citizenship, as it can't be extended.
Advantages of Start-Up Visa
This route allows foreign businesspeople to implement their exciting business ideas in a very favourable climate. Famous entrepreneurial spirit, the flexibility of the UK banking system, the user-friendly tax system and the government support facilitate all the business processes and help your project develop and grow quicker.
Obvious advantages of a UK Start-up visa:
An applicant doesn't need to invest and use personal funds, like for other visas of the same category; they only need a viable business plan.

You can start a business alone or together with like-minded people. The only condition is that all participants must receive endorsement letters from an approved body.

A favourable environment for the development of your business in the UK will help you implement your business plan, achieve tangible results and apply to switch to another visa.

You can bring your partner and children under 18 with you to the UK.

A visa holder can have a second job to be able to financially support their family until the business develops to a certain level.
Disadvantages of Start-Up Visa
It was mentioned already that you can only apply for ILR if you switch to another visa.

You can't work in the sectors that require a special visa (professional sport, etc.).

You must rely on yourself to earn enough money because you're not eligible for social benefits and tax exemptions from the government.
Requirements For Start-Up Visa:
You must be at least 18 years old;

You need an endorsement letter given by an approved UK endorsing body;

You must have enough money in your bank account held for at least 28 days to support yourself in the UK;

Your level of English must be at least B2;

Nationals of some countries must provide a negative test for infectious diseases and tuberculosis;

A clean criminal record.
Approved Endorsing Bodies
The UK welcomes foreign businesspeople. Going through all the proposed business projects and evaluating which ones will be beneficial to the UK requires relevant skills and experience. For these purposes, special bodies, based at universities, colleges, professional organisations, and companies, were established. The bodies are authorised by the British government to evaluate all applications.
Endorsing bodies would assess the potential of a business idea and, if happy with it, issue an endorsement letter. This letter will allow you to apply for a Start-up visa.
Three Endorsement Criteria
Innovativeness – the English market is flooded with business ideas and projects; therefore, your business idea must stand out among existing ideas on the market.

Viability – you must demonstrate how you're going to implement your idea at every stage. You need to assure the endorser that you know exactly what you're going to do and that you are prepared for challenges and potential pitfalls.

Scalability – the UK government wants businesses that will create new jobs and expand across and outside of the country.
Note, that you must get the endorsement letter within 3 months before you apply for the visa.
Supervision by Endorsing Bodies
The British are good at monitoring their business environment; therefore, the endorser will inspect your business first in 6 months and then in 12 months after the start of your activity. They need to make sure your young business grows according to the plan and that you are managing, developing and expanding it successfully. The endorser can revoke its endorsement letter if your business doesn't grow in line with the initial plan or if there are violations from your side. You will need to immediately apply for a new letter or leave the UK.
Costs of Applying For Start-Up Visa
An application fee depends on the number of applicants and the country of application. You will pay £378 per person, even for a very young family member, when applying from abroad. In case you switch to the Start-up visa from another visa within the UK, the visa fee will be £508 per applicant.
Furthermore, you must pay a one-off immigration health surcharge (IHS), which is £624 multiplied by the number of visa applicants and the number of years for which the visa will be valid.
In case your visa is refused, the IHS will be fully refunded to you while the application fee will not.
Start-Up Visa Application Processing Times
It takes 3 weeks to process a Start-Up visa application if you are applying from abroad. Applications from the UK can take up to 8 weeks. If you want to get it faster, you can pay for the fast-track premium service that costs £500.
Experienced immigration advisors will help you collect and submit all the documents thus saving you precious time, nerves, and energy.
FAQ About Start-Up Visa
How much money do I need to get a UK Start-up visa?
An advantage of this visa, in comparison with other business visas, is that you are not required to invest in the country's economy. You will only need to invest in the visa itself – pay an application fee and immigration health surcharge.
Can I bring my partner and children with me to the UK?
Almost all UK business visas allow applicants to add their family (spouse, partner and children) to the application.
The government understands that being without family and friends for a long time will surely affect the entrepreneur's quality of life and work. Hence, favourable conditions are created in all aspects of the application.
Can I get a Start-up visa if I already have a business in the UK?
One of the fundamental conditions for getting a Start-up visa is innovativeness. Many young businesspeople interpret it as not being able to have another business in the UK.
However, this means that the new business idea must be exceptional and not linked to any existing project.