Sole representative of an Overseas Business Visa: Immigration to Set up a Business in the UK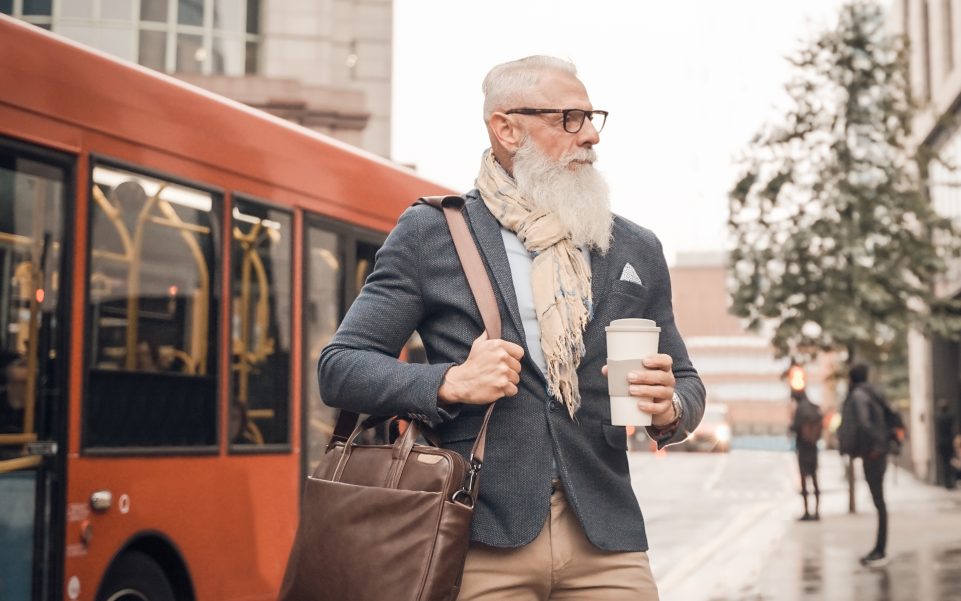 There are many reasons for moving to the UK. Some people are attracted by high standards of living: houses with all necessary amenities, good roads, streets and parks, high salaries, a well-developed healthcare system and social benefits. If you like history, on the British Isles, every brick can tell a story; medieval churches and knightly castles have kept their splendour. Loving parents consider UK universities as a stepping stone for their children's future careers.
Entrepreneurs have their reasons to come here. The UK is a perfect opportunity for business development, a "place of power" offering unimaginable benefits to a businessman:
Even post-Brexit, London has not lost its importance and is still one of the global financial centres.

The British Isles are at the crossroads of trade routes between the Old and New Worlds. Foreign entrepreneurs are attracted by developed transport infrastructure, a huge market and a favourable, albeit highly competitive, business environment.

The UK has been mostly spared the wars and revolutions of the twentieth century. Thanks to these years of peace the national economy has grown so strong that it is almost unaffected by financial crises. The British pound exchange rate, in relation to other national currencies, is stable and allows for long-term business planning.

The national tax and corporate laws are clear and transparent and provide many legal grounds for tax optimisation.

The UK is a huge and attractive market for goods and services in different business sectors.

The UK government promotes the development of small and medium-sized businesses. The processes of company registration and tax reporting are simplified in the UK.
If your company has achieved considerable success in your home country and you plan to expand internationally, opening a branch in the UK will help you fulfil your dream.
How Can an Entrepreneur Move to the UK?
You will need a business visa to move to the UK. If your business is based on a breakthrough idea and investment, apply for a Start-up visa or an Innovator visa.
A sole representative visa is a special category because it has got the best of both business and work visas.
Benefits of a UK Sole Representative Visa
Not every entrepreneur can become a sole representative of an overseas company in the UK. For example, if you own a company in your home country or are a majority shareholder, your application will be refused. However, if you have successfully sold a share of the company and are no longer a majority shareholder, but at the same time, you are interested in developing the company abroad, this visa would be a great solution for you.
Benefits of a sole representative visa to the UK
Affordability


This is the main advantage – moving to the UK on this visa does not cost a lot. You do not need to make a personal investment to become a sole representative because costs will be borne by the parent company.

Visa for a whole family


You can bring your spouse and minor children. If your children are already in the UK, for example studying, they can also be included in the application.

Flexibility


The category is designed both for co-owners of successful foreign companies and hired top managers who can be appointed to manage a UK branch.

Independence


When you move to the UK as a sole representative, you get a carte blanche and support from your employer. From now on, the prosperity of the UK branch depends entirely on you.

Indefinite Leave to Remain


You can apply for ILR as a sole representative once you have lived in the UK for 5 years and speak good English.
What can't a UK sole representative do?
Work for another employer or run their own business.

Stay in the UK if an employer terminates their employment contract.

Apply for public funds.

Switch to this visa from another immigration category.

Include your close relatives (spouse, civil partner and children) in your application if they are majority shareholders of the overseas business you will be representing.
Who is also eligible for a UK sole representative visa?
Not only entrepreneurs and hired managers but also representatives of foreign media such as newspapers, magazines, TV broadcasters, radio stations and information resources can apply for this immigration category. Media representatives must be posted by their employer on a long-term assignment to the UK.
Requirements for a UK Sole Representative Visa
The UK immigration authorities have requirements both for an applicant and the parent company setting up a branch in the UK.
You can apply as a sole representative visa if you:
Are employed outside the UK by a trading business whose headquarters and principal place of business are, and will remain, outside the UK;

Have the skills, experience and knowledge to carry out the role;

Hold a senior position within the parent company but do not own or control the majority of it;

Intend to establish the overseas business's first commercial presence in the UK, either as a registered branch or a wholly owned subsidiary.
Moreover, if your employer has been working to establish a UK branch, but it is not yet set up, you can replace the sole representative that has already been appointed but does not suit the employer anymore.
Standard requirements for obtaining a UK Sole Representative visa
Be older than 18 years old;

No criminal record, immigration offences or entry bans;

No dangerous infectious diseases (e.g. tuberculosis); subject to payment of an immigration health surcharge;

Sufficient funds to support yourself and your family;

Pass an approved English language test with at least CEFR level A1.
Standard requirements for the parent company
Requirements

Description

A good reputation

You will need to provide:

A full description of the UK business's activities;

Your company background;

Court proceedings, if any, etc.

The parent company must be incorporated at least a year before an application for a Sole Representative visa is submitted. The Home Office will refuse an application if it is clear that the intention is to move the main centre of business to the UK.

Financial viability

A foreign company must have sufficient capital to open a UK branch.

Sole representation

The parent company should not have an active branch in the UK.

Reasons for opening a UK branch

Return on investment is assessed. The Home Office must be convinced that a foreign branch will make a regular profit and pay taxes. A well-prepared business plan will help demonstrate this.
When you apply for a UK Sole Representative visa, you will need to provide:
A full description of the parent company's activities, including details of assets and accounts;

A letter confirming that a UK subsidiary or branch will trade in the same field of business as the overseas parent company;

A letter confirming that an applicant for a UK Representative of an Overseas Business visa has relevant skills to run a UK branch, has full authority to negotiate and take operational decisions;

A job description, salary details and a contract of employment for the applicant.
The list of mandatory documents does not include a well-prepared business plan, but many immigration advisors insist that this document is essential for an applicant to avoid additional questions from the immigration authorities concerning the company's activities in the UK.
What Fees Must an Applicant for a UK Sole Representative Visa Pay?
If you apply from outside the UK, a sole representative visa will cost £610. Biometric information (photograph and fingerprints) is taken separately at one of the UK visa centres in your home country.
Applications from within the UK would cost £704 for the visa itself plus £19.20 for biometric enrolment. You'll usually need to attend an appointment at a UKVCAS service centre to submit the latter.
Please make sure that all application forms are filled correctly, and that all documents are translated into English and certified. If your application is refused because there are mistakes, the fee will not be refunded. However, if you are not sure how to apply for a Sole Representative visa on your own, it is better to consult an advisor.
The immigration health surcharge is £624 per person per year for the main applicant and each dependant. This fee is paid on submission. You can calculate your immigration health surcharge on the government website.
Application Process for a UK Sole Representative Visa
As a rule, applicants apply for a Sole Representative visa outside the UK; it is rare for applications to be submitted inside the UK. Usually, applicants do everything online, through an electronic form on the government website, but an application can also be posted.
In addition, an applicant needs to submit fingerprints and photos to get a Biometric Residence Permit, i.e. a residence ID card.
You will get a decision on your visa within 3 weeks when applying from outside the UK. But if you apply inside the UK, you will get a decision within 8 weeks. It is recommended to have at least 3 months at your disposal when applying for a sole representative visa.
To speed it up, it is possible to pay an extra fee for a priority service.
How to Extend a UK Sole Representative Visa?
A Sole Representative visa can be extended for up to 2 years after the initial period of 3 years if:
You still work for the same employer as when you were issued your previous visa.

You're the only representative who still supervises the UK branch that you established for the overseas business.

Your employer's principal place of business is still outside the UK.
You must be in the UK to extend your visa. You should apply at least a few weeks before your first visa expires. After sole representatives have been in the UK for 5 years, they can apply for ILR.
Applying for ILR
You can apply for indefinite leave to remain (ILR) if you meet the following requirements:
You have passed the Life in the UK Test.

You have passed an approved English language test to at least CEFR level B1.

You have lived in the UK for 5 years and spent no more than 180 days outside the UK in any 12 months.
All adult dependent relatives must also pass the Life in the UK test and language test if they plan to settle in the UK too. You can even include your adult children in your application if they turned 18 while in the UK.
You can prove your knowledge of English by providing an academic qualification that was taught in English, e.g. a UK bachelor's degree, master's degree or PhD. You will not need to prove your knowledge of English if you're a national of British Overseas Territories and former colonies.
Settled sole representatives are equal in rights and duties to all other British citizens. However, most permanent residents do not stop at that and apply for a British passport after a year to be able to travel around the world visa-free.
Conclusions
The UK Sole Representative route is probably one of the most affordable ways for an entrepreneur to move to the UK. However, this category is not suitable for those entrepreneurs who own a company in their home countries or are majority shareholders in the parent company.
It is important to demonstrate to the UK authorities that your branch is not opened just for immigration reasons. You should provide as much information as possible about the parent company and its UK branch. A well-structured business plan is a good tool to support you in this.
Your family can be included in your visa application. UK Sole Representative visa is valid for 3 years and can be extended for a further 2 years. You can apply for ILR for yourself and your whole family once you have completed 5 years in the UK and passed all necessary tests.
FAQ About UK Sole Representative Visa
What are the benefits of a sole representative visa to the UK?
A significant advantage of a sole representative visa to the UK, which is similar to a work visa, is that an overseas business can transfer its top manager to the UK to solely run and develop the business.
Another advantage is that you don't need to conduct a labour market test and look for a British resident to fill the position before it can be offered to an overseas manager.
A big advantage is that you can bring your family with you, including minor children under 18. If your children wish to continue their studies at a local educational institution, there is no need for a student visa as their visa is extended along with yours.
What is the main requirement for the extension of a sole representative visa to the UK?
When deciding about extending your visa, immigration caseworkers will primarily evaluate the success of the business subsidiary under your management. You must show turnovers, operations, account transactions, etc.
It is also important that the parent company has not changed its business structure significantly, with the head office still being outside the UK and the desire to continue running its subsidiary.
A parent company and a subsidiary must do the same business.
Business plan, what it is for?
Experienced immigration advisors highly recommend having a business plan.
A business plan demonstrates the intentions of your parent company, describing a subsidiary business in the UK, including its operations and potential financial results.
This will reassure immigration caseworkers that you are committed, have a realistic approach and understand how you are going to run the business in the UK.